It Services
The offer of specialized "Netsoft" Outsourcing services allows for the efficient functioning of the enterprise without the need to involve a full-time IT specialist or organize your own IT department. It is addressed to all companies, regardless of their size, in which the reliability and security of ICT systems plays an important role. Our advantages are:
several years of experience in the IT industry
significant reduction of costs related to retaining employees / IT department
the latest technologies and innovative solutions
minimizing the risk of downtime and the risk of data loss
comprehensive offer
professional service (certified, top-class specialists from various industries)
shortest response time
lowest prices on the market
attractive offer for the purchase and delivery of computer equipment (big discounts at the largest wholesalers in Poland)
24h Help Desk
The "Netsoft" IT care service consists in constant supervision of IT specialists over the client's IT resources. As part of the service, Netsoft employees provide support for part or all of the company's IT infrastructure in accordance with the client's needs. Depending on the size of the company and the number of computer workstations, we have prepared several variants of the offer. In the case of special requirements, it is possible to extend packages with additional services.
Proposed forms of cooperation: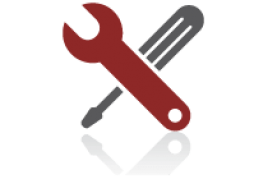 EMERGENCY ASSISTANCE
Billed at the end of the month according to pre-determined rates for the number of hours worked for the client.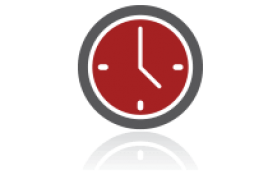 WORKING HOURS PACKAGE
For a selected number of hours, depending on the contract, valid for 1 to 12 months. Guaranteed response time in the package, fixed work rate during the contract period, lower cost of the visit.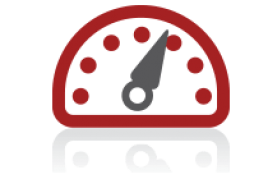 Lump sum agreement with hours limit
The number of service hours determined in the contract on a monthly basis, full service care, guaranteed response time, constant telephone contact with a service technician, planning IT policy in the company (modernization and development of the network). After running out of the limit of hours in one month, additional working time is settled according to pre-set rates.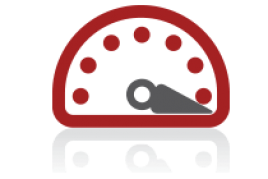 Lump sum contract with no hours limit
No time limits with a fixed monthly contract rate, full service care, guaranteed response time, constant telephone contact with a service technician, IT policy planning in the company (network modernization and development). You can purchase additional services and privileges. Contract terms negotiated individually.
For example, a 10 computer support package and two servers in a company with all IT infrastructure cost PLN 600 net of tax per month. (Each contract is individually tailored to your needs)
In the presented variants, IT CARE includes, among others:
selection, installation and recovery of the operating system
server administration
advice on software selection and installation
driver and software updates
diagnosis and removal of software damage
selection of hardware platform, components and peripheral devices
assessment of damage to CPU components
initial cost estimate for the expansion and modernization of equipment and networks
installations and configurations of peripheral devices
configuration repairs
network, internet and e-mail configurations
periodic PC hardware maintenance
consultancy in the field of ICT systems integration,
initial assessment of damage to peripheral devices
replace consumables
replacement of damaged network connections
diagnosis of network failure (recommended actions, cost estimate for equipment replacement)
technical advice on ensuring network security,
HelpDesk – telephone and remote technical support
Ul>

Extension of the scope of the contract:

Under the contract, the customer can increase the scope of services or request additional services. The package of additional services is priced individually.

Audits: h3>

Before starting cooperation, an audit of your company's IT equipment is carried out. On this basis, a work plan is developed that should be implemented first and allows you to present the next stages of hardware and software modernization and allows for an accurate valuation of the package.
Audit is completely free. p >

We have already been trusted by many companies – Trust and YOU !!
We will gladly answer your questions and present an offer especially for you.
Feel free to contact us: